| | |
| --- | --- |
| Showing 1 to 1 of 1 auctions | |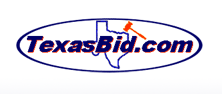 Forres Meadows Auctioneers, Inc. & TexasBid
Address: 29085 Ralph Fair Rd., Fair Oaks Ranch, TX 78015 / Phone: 830-230-5362
Categories: City, County & School Surplus
3 Items
Surplus portable classrooms at Fair Oaks Ranch Elementary School 29085 Ralph Fair rd. Fair Oaks Ranch, TX. 78015
Preview: Thursday, October 4th, 9 AM - 12 Noon. You MUST check in at the office and contact auctioneer to preview that day. The school has strict restrictions on entering their premises and we must all comply with them.
29085 Ralph Fair rd. Fair Oaks Ranch, TX. 78015
Auction Closes: Tuesday, October 16th, starting at 9 AM
Pickup/Removal: 60 days from auction close as defined in special terms and conditions listed under the tab "Terms" on this page. Winning Bidder deposit is also required, again, also read the Terms tab for this information.